Learn about how we got started
Take a moment to learn about how Lone Leaf got started and why it is your best choice for taxidermy.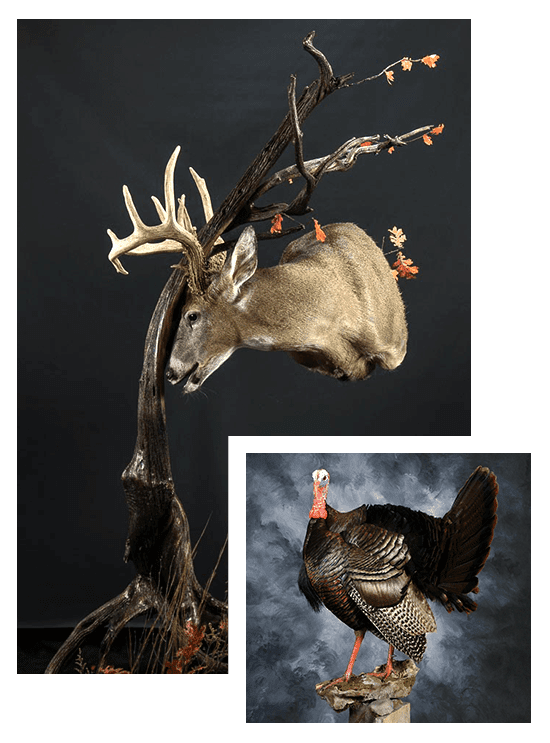 Lone Leaf
Taxidermy
Owned by Casey Watterson, Lone Leaf Taxidermy has been in business since 2001. Since then, Lone Leaf Taxidermy has been nationally recognized as one of the best in the business.
We are a full-service Taxidermy Studio which offers custom taxidermy, taxidermy classes, and we also provide access to premium taxidermy supplies in our online shop.
Why choose Lone Leaf?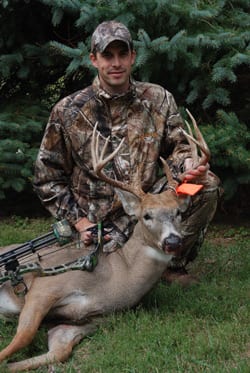 Lone Leaf Taxidermy was designed to be different! With each client I meet I set one clear goal, to exceed their expectations! Through time tested techniques and developing new methods, I continue to explore new ways to create stunning displays that capture the attention of the viewer.
Understanding my clients wants and needs allows me to fully develop trust in choosing Lone Leaf for their taxidermy needs. As an artist, I strive to recreate lasting impressions of my work in the homes of my clients across the country.
Originality, creativity, and artistry are vital to Lone Leaf Taxidermy and these elements are what has created the reputation it has today. I look for clients who want more than just their trophy mounted, I want clients who want a piece of art!
Aligning myself with like minded sportsmen and women has created wonderful relationships, as they realize the dedication I have to them, and to their successful hunting and fishing adventures.
If you are looking for something above and beyond the norm- a work of art that will complement your home decor and preserve memories- please give me a call to get started.
– Casey Watterson
Businesses Worth Knowing
One of the best perks of the taxidermy business is the people we meet and work with, from our customers to professionals in the industry, Ohio is full of great people. Here are some links to people and businesses that we feel are worth knowing.
Writer, photographer and speaker, Chip Gross, has been involved in the outdoors his whole life. He brings his love of the outdoors alive in his writing and photography.
Central Ohio is home to some of the biggest bucks in America, and no one works harder to give you shooting opportunities then the guys at Full Bore Outfitters. With thousands of acres of private property that is leased and managed for premium whitetail habitat their clients have continued success year after year.
Interested in pursueing taxidermy as a hobby or career? After signing up for classes with Lone Leaf School of Taxidermy check out the resources available through the Ohio Taxidermy Association.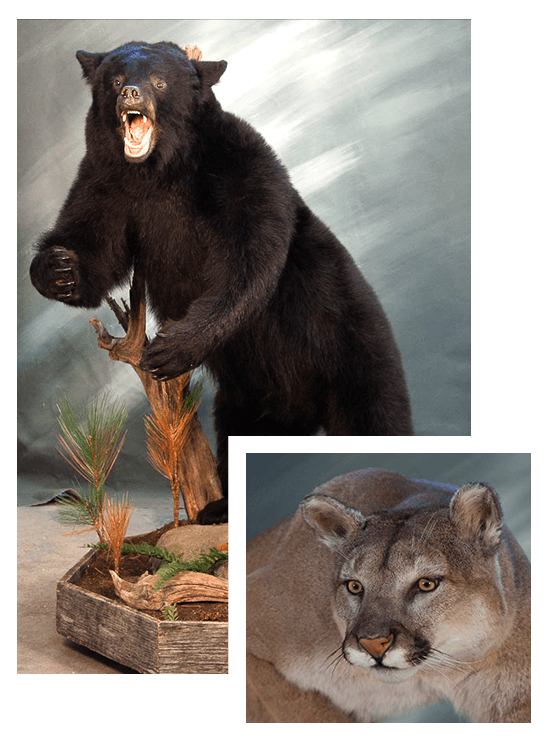 Ready to
Get Started?
We pride ourselves in giving our customers the very best customer service. Please contact us should you have any questions or would like to get started on your next trophy.